Grief Coach welcomes new affiliate, Educator's Heart Consulting
Shelby Forsythia · 4 January 2022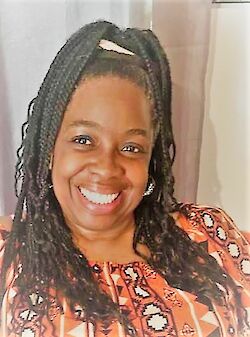 GRIEF COACH WELCOMES NEW AFFILIATE, EDUCATOR'S HEART CONSULTING!
Meet Cathy Peters, Founder of Educator's Heart Consulting, Grief Coach's New Affiliate Partner!
Grief Coach is thrilled to announce our newest affiliate partner, Educator's Heart Consulting.
Founder Cathy Peters uses emotional management strategies and trauma-informed teaching to help educators support their students, especially those who are at-risk, underprivileged, and under-resourced. She also reminds teachers to tend to themselves through self-care, which is important now more than ever.
A grieving person herself, Peters is delighted to be working with Grief Coach. "It is something I definitely would have loved to have had when my mother passed in 2019," she said. "I value that Grief Coach texts are personalized as everyone grieves in their own way. I also appreciate that this service is a way for people to support someone they know who is experiencing grief and loss."
At Grief Coach, we wholeheartedly endorse Peters' mission of supporting the supporters so that everyone facing loss feels like they have the tools and knowledge they need.
Clients and friends of Educator's Heart Consulting can now receive a discount on Grief Coach subscriptions, giving them immediate access to personalized, year-long texts for grievers and tips and date reminders for their supporters too. You can use the Educator's Heart Consulting discount to sign up for a Grief Coach subscription for yourself, or as a sympathy gift for a grieving loved one.
Want to join our fast-growing team of affiliates? Reach out to Affiliate Manager, Shelby Forsythia to learn more.