Grief Coach welcomes new affiliate, Be Present Care
Melissa Lunardini · 6 September 2021
Meet Stefanie Elkins, Founder & CEO at Be Present Care, Grief Coach's New Affiliate Partner!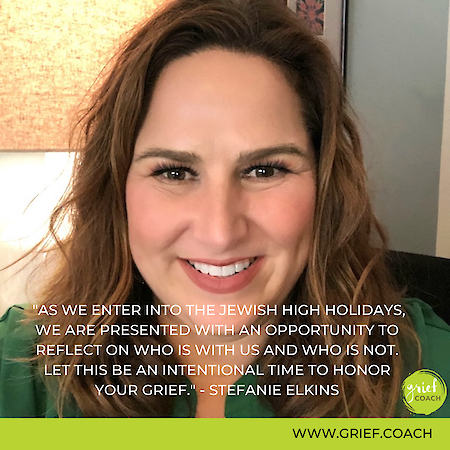 Grief Coach is thrilled to announce our newest affiliate partner, Be Present Care. We first met Eldercare Coach and Consultant, Stefanie Elkins, at the 2020 Live Well, Die Well Tour, hosted by Death by Design Podcaster, Kimberly Paul.
According to Stefanie "I just felt compelled to connect with Emma and the Grief Coach mission, after hearing her speak on a panel at Live Well Die Well." Stefanie has a passion for guiding families through all aspects of caregiving and end-of-life conversations and planning. She explains that "grief is a normal, real, and significant component in dealing with loss and death. I think Grief Coach is a useful resource for my clients because it provides support to grievers that are helpful, specialized, and thoughtful. I am so honored to be a Grief Coach partner."
Be Present Care clients can now receive a discount on Grief Coach subscriptions, giving them immediate access to personalized, year-long texts for grievers and tips and date reminders for their supporters too. Click here to use the Be Present Care discount to sign up for a Grief Coach subscription for yourself, or as a sympathy gift for a grieving loved one.
Want to join our fast-growing team of affiliates? Reach out to Affiliate Manager, Melissa Lunardini to learn more.