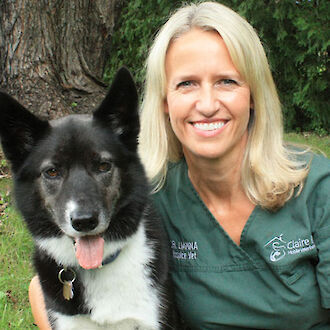 I'm proud to have partnered with Help Texts to create a full year of expert text support for people grieving the death of their beloved pet. When you sign up you'll receive tips and suggestions from me and other world-leading palliative care veterinarians and grief experts who have come together to create personalized text support tailored to the type of pet you've lost, how they died, and more.

Signup takes less than five minutes and you'll receive your first message right away. You can also give the gift of a year's subscription to Help Texts to someone you know has recently lost their pet. And, because you're signing up here on my page, you'll receive my personal discount.

I'm sorry that you've lost your companion, and hope that support from Help Texts can be helpful for you during this very sad and difficult time. ❤️ 🐾

-- Dr. Lianna
Get 12 months of Help Texts messages for just $99.00 $89.00.