Grief Coach on panel at Live Well Die Well Los Angeles
Emma Payne · 16 January 2020
I'll be back in California next month, this time speaking on a panel at Live Well Die Well Los Angeles.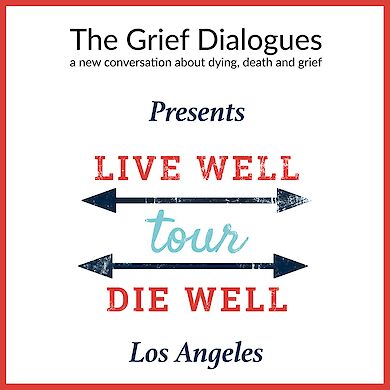 In addition to a full day of networking and panel discussions, there will be a screening of award-winning film, The Elephant In The Room, live theater from Grief Dialogues, party games (!) with The Death Deck, and a presentation from New York Times best selling author, Hope Edelman.
I'm excited to have the opportunity to reconnect with some of the passionate end-of-life (EOL) people I met at EndWell and to meet some grief & loss trailblazers who I've been hearing about for years and will finally have the chance to meet F2F.
Not that there needs to be any extra incentive, if you join us in LA on February 6th you'll get discounts on Grief Coach subscriptions, and be eligible for some awesome giveaways too. And we'll get some sunshine, which has been hard to come by in Seattle this month.