COVID-19 has taken away funerals, grief support groups, and visits from friends. Just when we need them the most
Emma Payne · 23 March 2020
I created Grief Coach so that no-one would ever have to grieve alone. But last night I lay awake, overwhelmed by our collective grief, and heartbroken knowing that grieving people are more isolated than ever before. Funerals can't happen. Support groups are a thing of the past. Even visits from neighbors dropping by with hugs and meals are impossible.
Today hundreds of thousands of people, in the US alone, are grieving alone in their homes, unable to lean on the people and programs they rely on. I had two conversations last week, that drove this home, and haven't been able to stop thinking about either of them.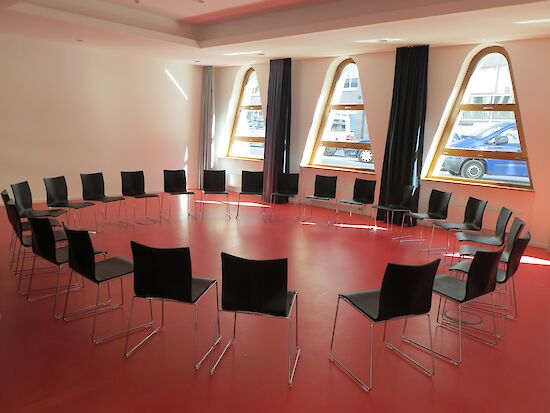 Renee is a 17-year old high school student, whose Mom died in June. She'd been hoping senior year would be a positive distraction, but now that's been taken from her too. She can't attend school or her teen support group, and is instead at home, missing her Mom, and looking for ways to be OK.
I also spoke to a Bereavement Manager in Seattle whose client slammed the phone down in rage and frustration, when he heard his support group had been canceled. "Just when I need you the most," he said, before he hung up.
It can feel hopeless sometimes, but we have a lot of people and organizations who are determined to help. I spent Friday talking to the leaders of dozens of grief support organizations, all working hard to implement video conferencing for their bereaved clients. HIPAA regulations are being loosened, to help them get underway more quickly. And I'm glad our text-based grief support is helping too.
Renee, the courageous teenager I met last week, made me cry when she shared how much our texts are helping. "I love that the texts are personalized just for me," she said. "I might not need the text right when it comes in, but then I can keep it for when I'm ready. I haven't deleted any of my messages, so I can go back to them for support, when I need to."
I'm so proud of Grief Coach, and of stories like these from our subscribers, but like everyone else I am longing for the day when funerals and support groups and visits from neighbors can once again be part of how we grieve. Grief is a little easier when we have people by our side.
Stay well everyone. Support each other please. Because no-one should grieve alone.