An inspiring conversation with Ashley Jones, founder of Love Not Lost, about loss, fear and love
Emma Payne · 29 October 2019
A few weeks ago I had an inspiring conversation with Ashley Jones. Ashley founded Love Not Lost after losing her daughter, Skylar Marie, at just 21 months old.
Like so many people who suffer a traumatic loss, Ashley was devastated when her daughter died, but also felt isolated in the aftermath, as friends struggled to find the words or - worse - stayed away. She founded Love Not Lost to honor Skylar Marie and help others facing a loss, and along the way has learned a thing or two about grief, and about how we can truly support each other when the imaginable happens.
At one point in our conversation, Ashley shared something that really stuck with me. She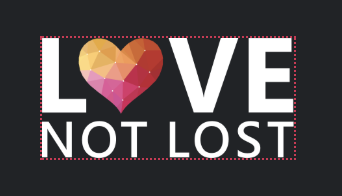 said that all of our decisions are driven by love or fear, and never more so than when someone dies. I agree! When your loved one is grieving it's easy to let your fear of saying the wrong thing, or your (understandable) fears about death and pain take center stage. In Ashley's case, as friends got married and started families, she understood that they were scared to talk to her about their new babies. But if we can focus on the love we feel, rather than on our fears, we can find a way to stay close. People are good, and we want to help. I'm proud of the work Grief Coach is doing to help people know what to say & do, and so proud of Ashley too, and her love-fueled organization.
If you'd like to hear more of Ashley's story, check out her interview for the Heal Yeah podcast. https://tunein.com/podcasts/Health--Wellness-Podcasts/Heal-Yeah-p1209633/ Talk about grit and resilience .. whew!