My heart is as full as my inbox
Emma Payne · 22 June 2020
I started writing this blog post 6 weeks ago, because I couldn't wait to share the news about Grief Coach being featured in an article published by NBC News on April 28th. It was my favorite profile yet, because the reporter spent time getting to know Grief Coach, even calling 3 of our subscribers to talk to them about their experience with our text messages. But then the same day we were featured, along with the wonderful work of Lantern and Refuge in Grief, in this excellent piece in Employee Benefit News. And then Employee Benefit News made us the their May/June cover story.
And THEN my inbox exploded.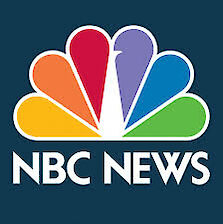 Calls came in from across the US, from organizations searching for ways to support their employees and patients. I had calls from nursing homes, hospices and even police departments, each with caring, innovative HR and management teams looking for new ways to support staff who were overwhelmed and witnessing far too much loss.
The stories and losses were heartbreaking to hear first-hand, but knowing that I'd built something that could help these organizations felt good. I have worked hard to build Grief Coach, and to refine our text-messaging service to provide truly thoughtful, customized, year-long support to people who are grieving. Having that work recognized by both the media and prospective clients has left my heart as full as my inbox, and I'm so grateful to these journalists and organizations for being excited about how Grief Coach can help them support more - many more - people.
I'm determined to get back to blogging this Summer. I have so much news to share. Stay tuned for new client, affiliate and partnership news as Grief Coach continues to grow.