Grief Coach selected for Emerging Ventures Day at this year's End Well Symposium
Emma Payne · 14 October 2019
Last December I attended the End Well Symposium - 3 months before I launched Grief Coach - the company I'd been building off the side of my desk for 2 years.
I felt a little strange representing a company I hadn't QUITE launched yet ... but it turns out that End Well was the best very best way to begin. To START well in fact:) During my 2 days in San Francisco I had the chance to talk about Grief Coach and make connections with leaders, thinkers and creators at Providence, Cambia, UCLA Health and more - people who became key supporters as I dug deep into myself and quit my job in February, launched the Grief Coach platform in March, and then expanded to global delivery in May. EEEP. The people I met at End Well kept me focused, were supportive and excited about text-based grief support, and quickly became my people. People who care as much about this work as I do.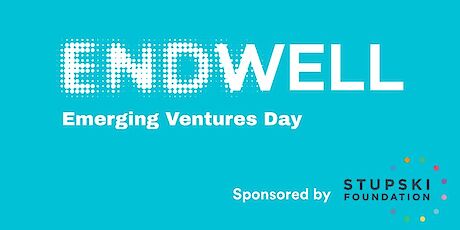 I bought my ticket to this year's End Well Symposium as soon as they went on sale and was already looking forward to returning, but then last week I got some news that bumped up my anticipation levels even more. Grief Coach has been accepted to attend End Well's new Emerging Ventures Day, on December 6th. My birthday! Instead of celebrating with cake and cocktails I'll be spending the day with entrepreneurs and investors who are gathering together to stimulate innovation & investment in end of life. And who knows, maybe there will be cocktails too?!