Grief Coach and Keeper partner across borders to support people after a death
Emma Payne · 27 June 2020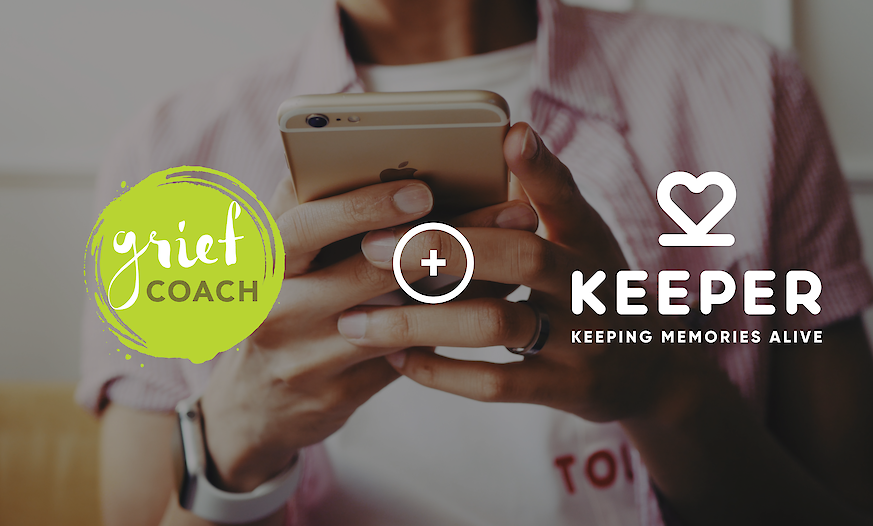 I'm thrilled to announce a new partnership between Grief Coach and Keeper, a company that has been providing online memorial tools to families and funeral service providers since 2013. The partnership was hatched after I met Keeper's Founder, Mandy Benoualid in a (Zoom - of course) Happy Hour. Mandy had just lost a family member to COVID-19 and experienced the death via video stream. I was struck by her vulnerability and strength, and at the same time excited to meet someone who had been developing digital tools for end-of-life, for far longer than I have.
When we met the following week to talk about the role of technology in grief and end of life, we quickly found common ground. Since the pandemic began, Keeper has experienced a spike in users creating sites to memorialize their loved ones and plan virtual funerals. Just as COVID-19 has accelerated people's interest in Grief Coach as a new way to receive grief support, more and more people are looking online for meaningful memorial solutions.
By joining forces, Grief Coach and Keeper will expand our capacity to fill the gaps created by the global pandemic. And if that wasn't enough, Mandy is also the founder and editor of Talk Death, a rich hub of online content that encourages positive and constructive conversations around death and dying. Grief Coach subscribers will now receive texts with selected recommendations for Talk Death resources, carefully selected based on their age, relationship to the deceased, and more.
I feel very fortunate to have met Mandy, whose team is doing beautiful work to support people after a death. It's completely free to create a social memorial website using Keeper, if there's someone you'd like to remember. Or you can use the code GRIEFCOACH if you'd like to upgrade to Keeper Plus.